When working on Search Engine Optimization (SEO) there are many statistics that are available which help you understand how engaged your viewers are. One of these key indicators is the Bounce Rate.
Definition – Bounce rate is single-page sessions divided by all sessions, or the percentage of all sessions on your site in which users only viewed a single page and triggered only a single request to the Analytics server (as defined by google).
A quick way to think about the bounce rate is the following – Great content is always accompanied by more great content! When we discuss the bounce rate, we are talking about how your viewer uses your site and moves between different content pages. We want our users to stay on our site for as long as possible and to continue looking at more of our content.
Where does bounce rate come into play?
When your viewer is done with the article that drew him or her in, where do they go next? If it's to another site, they bounced. Too many bounces, too often will lower your ranking and put your content on the search back burner. The longer the visitor stays engaged with your site, the better. Our goal is to have visitors continue to read content, peruse our site, and just, well, hang out.
How do I keep users engaged and on my site?
There are many ways to do this, lets review a few. Video content is a great place to start. Videos are very engaging and provide both visual and audio feedback for your clients. They also usually run for a few minutes, keeping the viewer "tuned in". YouTube, with it's catalog of user generated videos, is a great place to lose a whole day watching cat videos. Why is that? Let's take a look.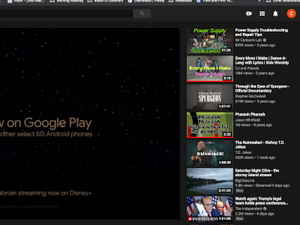 When you jump to a video on YouTube notice the suggested list of other videos on the right (for desktop). This is the suggestions and playlist area. It sits there so innocently and is ready for you to choose what you want to watch next. Also consider what happens when you are done watching a video. More suggestions appear and after a few seconds and a video on the playlist (auto-play) will start. And of course it's another adorable kitty video. Lovin' it!


Other great tricks like splitting up your content into multiple parts are key to reducing your bounce rate. Remember when your favorite TV show ended the season on a cliffhanger?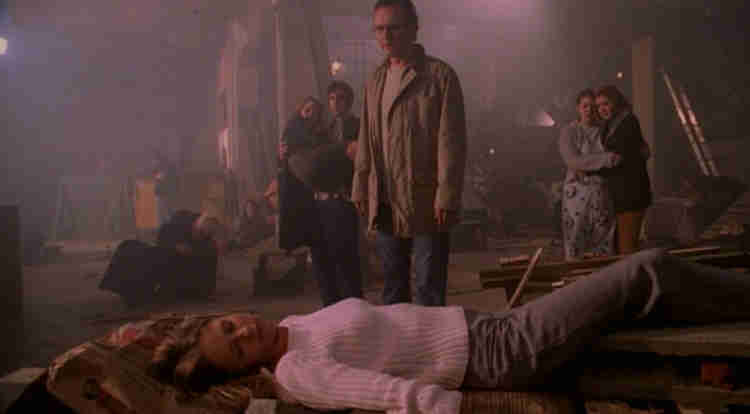 Look at this example from buffy the vampire slayer. In season 5 Buffy made a heartbreaking sacrifice to close the portals to the demon dimensions. Oh my! The main character of the show died … get me to the next season!
Cliffhangers are a great mechanism to encourage viewers to jump to the next page so they can answer that burning question 'What is going to happen next?' As an added bonus, breaking your content into multiple releases also helps you manage your site metrics so that you can maintain a steady Daily Active Users (DAU) count with periodic releases.
Definition – Daily Active Users (DAU) is the total number of users that engage in some way with a web or mobile product on a given day (google.com).
Let's look at some great Don'ts.
It's good to know what to do but also what not to do. Here are some Red flags:
Flying solo or dead ends
Pages that are missing links to other content on your site increase the bounce rate because your visitor has nowhere to go but back from where they came. Add links to your main blog page or add relevant links to related content to keep your visitors where you want them (on your site).
Linking away from your site
Pages that have links to another site pushes users away from your site and causes your bounce rate to go up, even if they were enjoying what they were reading. When visitors are in the middle of great content and you need to provide an external link, open it up in a new
page or tab
.
Unrelated content
Pages that link to content that is completely unrelated (a few unrelated links are ok) can cause your user to leave because the presented content is not interesting for them. Ensure that you are building lots of targeted, related, and relevant content that your target audience will love and link it all together for them to check out.
I hope you have found this helpful and of course there even are more ways to keep users on your site.
Next up SEO – Keeping your DAU steady and strong!
Please feel free to
contact us
with questions on how we can help your business accelerate growth!